When to the right to find senior care is a common question for millions of families across the United States and Omaha.
Around 1.5 million people live in nursing homes, but many more live in assisted living centers or use home health care services.
As you see, it's not uncommon for seniors to seek some senior care services as they age and experience health problems. You might even be considering professional help for a senior loved one you're caring for right now.
So, how do you know when to seek professional senior care help? Unfortunately, the answer isn't always clear, but you can look for some signs.
Here is a guide to help you know what signs to look for to know that it's time to seek senior care services for your loved one.
Dependency on Assistance With Daily Activities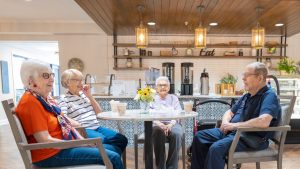 Many families start seeking elder care services for their loved ones when they become highly dependent on others assisting them with daily activities.
Everyone performs normal activities daily. For example, people must use the bathroom, brush their teeth, shower, and get dressed.
When seniors begin experiencing trouble with these activities, they start depending on their families for daily assistance. If you're the person they depend on, you might feel burdened by the constant requests for help.
Additionally, seniors might face challenges cooking, grocery shopping, and attending doctor appointments.
When loved ones can't perform these normal duties in life, they have two choices. They can ask their families for help or skip the duties.
However, there's another option. You can help your loved ones sign up for senior living options. Of course, you can choose from various stages of senior care services, with the first stage being home care services.
Home care services are ideal for many seniors, especially when they only need help with these activities.
Nutrition Concerns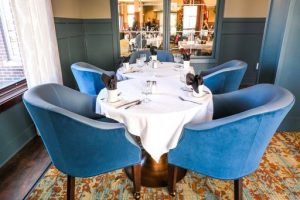 Loved ones also might experience nutrition concerns with their senior loved ones. For example, do your senior loved ones have food at home? Are they able to cook?
Eating is one vital part of nutrition that struggling seniors might have trouble with, but it's not the only nutrition concern.
You might also have concerns with their medications. For example, do they mix up their medications? Do they ask you for help with this daily task?
One benefit of a senior community is they provide the proper nutrition for seniors. Additionally, they also handle their medication disbursement. As a result, you can rest easy knowing that your loved ones have what they need.
It might be time to start considering some senior care options if you have concerns about your parent's nutrition needs.
Safety Risks
Another sign to look for is safety risks. Do you have safety concerns when you consider your loved one's home?
Your loved one might have trouble keeping up with housework. If this is the case, their home might have clutter, leading to risks of falls occurring.
Additionally, you might consider your parent's mobility. Do they have trouble walking around, showering, or getting up from the couch?
When seniors experience trouble with these things, it can lead to higher risks of injuries occurring.
For example, you might consider what would happen if they slipped while showering. Would they be able to get to a phone to call for help?
Many families turn to assisted living centers when the safety risks become too high. Assisted living facilities provide independence to the residents but also provide assistance.
As a result, seniors are safer when living in these communities.
Memory Issues
One of the leading issues families have with senior loved ones is memory issues. Around 5.8 million people have Alzheimer's. However, this isn't the only healthcare issue that causes memory loss.
Seniors might have normal memory loss issues that happen from aging. On the other hand, others might struggle with dementia.
While seniors can live alone when they first experience signs of memory issues, even including when they're in the initial stages of Alzheimer's, they can't live alone forever.
As their memories begin to fail, they will need more assistance. So, it might be time to look for an elderly care facility when you notice these signs.
When a person suffers from memory issues, they might wander off, leaving their families wondering where they are. They might find themselves in dangerous places or situations, and they might not find their way home.
Now is the time to start looking for assisted living if this is a concern you have with your senior loved one. Your loved one's safety and well-being are at risk if they have moderate to severe memory loss.
Loneliness
One factor that families often overlook is loneliness. Yet, this factor is highly important for a person's health.
Anyone who lives alone might be prone to loneliness, including seniors. Seniors might not have many friends anymore, as many might have passed already. They might not have many family members in the area either.
The result is loneliness. Feeling lonely is challenging and unhealthy. People who feel prolonged loneliness can develop more health issues and might die prematurely.
Finding a senior living community for a lonely senior is one of the best solutions. After all, moving to a community like this provides companionship for seniors. They can make friends and take part in group activities.
They'll also have people to talk to when they're bored. The result is an improvement in health. People are healthier when they're around other people.
Seek Senior Care to Help Your Loved One
Seeking senior care is the loving thing to do for your parents, friends, or relatives when they experience these signs. Providing seniors with the right care can make their lives better, safer, and healthier.
Contact us at Parsons House in Omaha to learn more. We offer assisted living, memory care, and other senior care services.