FLOOR PLANS
ACTIVE ASSISTED LIVING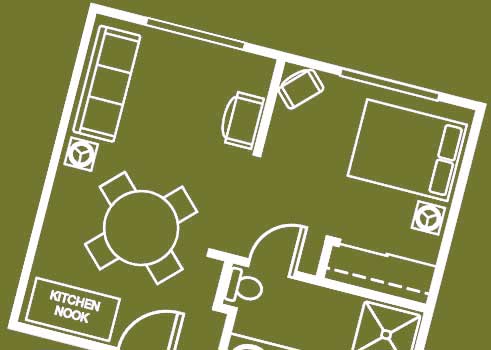 We offer a variety of studios, a studio deluxe, one-bedroom, one-bedroom with a den, and two-bedroom apartments, each with private baths, kitchenettes, and individual climate controls in a secured building.
LEARN MORE ABOUT PARSONS HOUSE
To learn more, have questions answered or to schedule a tour, please call our Residential Specialist at 402-249-6050 or use our Contact Us Form.
Our studio apartment is a living space where the sleeping area and living area are combined into one central room. It has a kitchen nook separated from the central room. Our studio apartments have their own private bathroom, set off in their own small room.
Bedroom/LivingRoom - 15.5' x 10'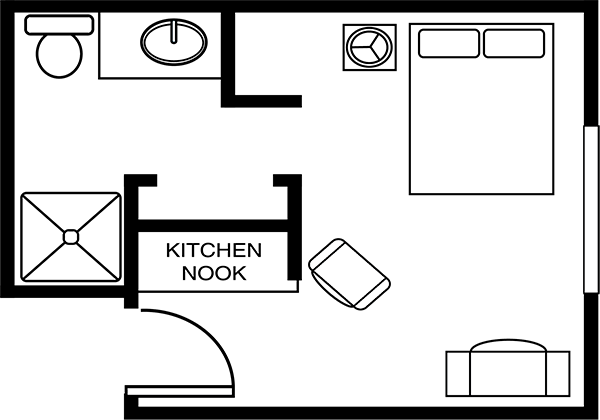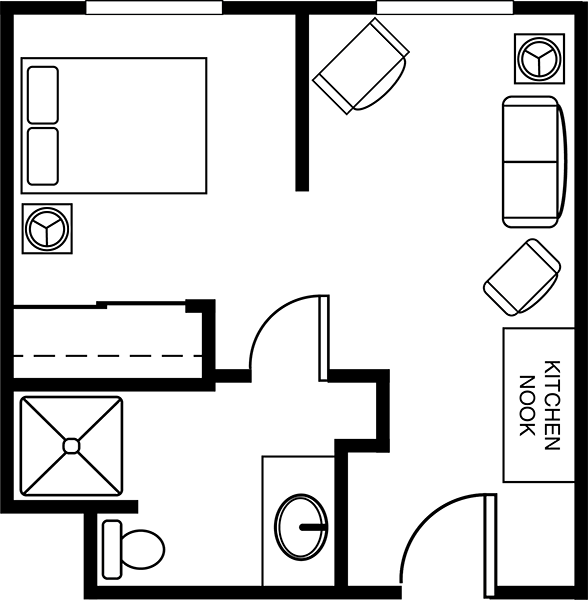 Studio Deluxe
420 SQ. FT.
From the moment you step into our Studio Deluxe you'll be pleased to discover the thoughtful detail that was built in. Larger than our Studio, but smaller than our one-bedroom offerings, it has a kitchen nook and a private bathroom.
Living Room - 9' x 12.5'
Bedroom - 9' x 10'
The One Bedroom has a comfortable residential feel. Upon entry opens into the kitchen nook and dining area which attaches to the living room. The private bathroom entry is in the bedroom.
Living Room - 9' x 12.5'
Bedroom - 9.5' x 10'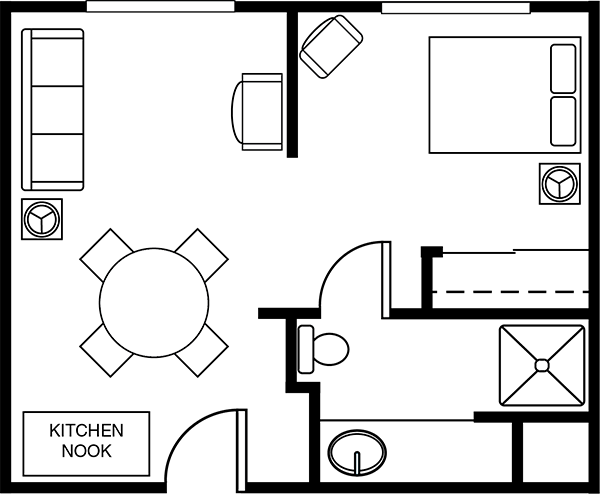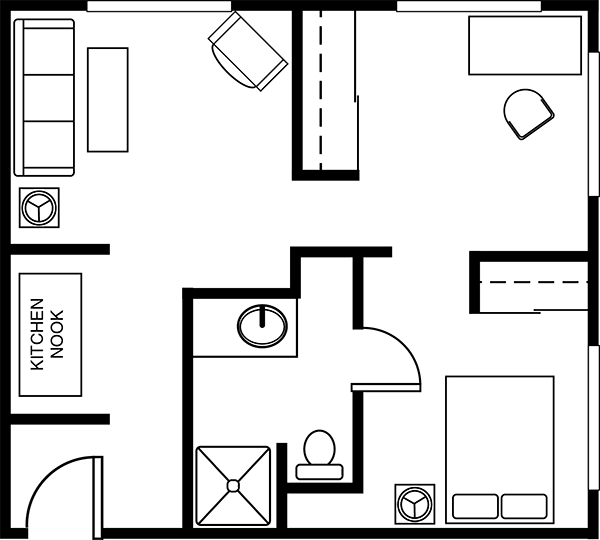 ONE BEDROOM WITH DEN
598 SQ. FT.
The One Bedroom with Den was designed to evoke a spacious but comfortable residential feel. The entry leads past the kitchen nook, into the living room. The den attaches to the bedroom and provides a nice working space.
Living Room - 11.5' x 11'
Den - 10' x 11'
Bedroom - 10' x 9'
Our two-bedroom apartment is our most popular model and usually has a waiting list. It's designed to provide enough space for comfort and has two bathrooms.
Living Room - 7' x 13'
Parlor - 15.5' x 15'
Bedroom One - 14.5' x 12'
Bedroom Two - 9' x 17'